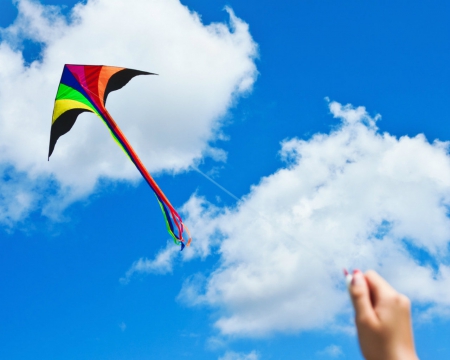 In mid-January comes our Makar Sankranti
On the northern roads, Sun makes an entry
And the days start becoming lengthy.
A time when farmers feel so pride,
Harvests flourish in plenty,
Culinary cultures make delicacies delight
Where undhiyu and Jalebi is served with the crowds.
And Old is replaced by new and bright.
Now waiting to fly some kites
Wanting to cut some kites.
Hey sky, here I come.
The sun looks so vibrant and radiant delight
That shines through the sky so bright,
The child eyed over the string
Wearing dark goggles and hat so thick,
Caught the string like a medal from the sky.
One little kite up in the blue,
Along came together and fell with the two,
Looking pretty, colourful and glowed
Decorating the red-brick wall with
Those splendid colourful glow,
To sell these ready-made kites
And earn handful pie.
The view of multiple kites,
The landscapes of Chinese lamps
Decorates the plain dark sky
Just like a wonderful exhilaration.
First whirling and frightened, then braver grown,
Opposed by the wind, protested by others,
Often shuffled and shake,
But confidence rose to the peak
When saw the banging and thumping of big kite,
That still manage to rise steadily above the clouds,
Therefore, up, up I rose through the air alone.
Laddering above the limits,
Avoiding becoming timid,
Though the storm hit hard
And vanish all you dart,
Don't forget!
We all fail in the beginning
To rise quite high above all limits.
Also, when touch the clouds
Don't forget to stay connected
With the ground,
Any eye off from the flat surface,
can cut your string with a local shout of "Lapet".